Actionable insights around nutritional composition
Never go without knowing the quality of your feed ingredients. The NutriOpt On-site Adviser allows for measuring feed ingredients directly on the spot. It combines a light but robust handheld NIR scanner with a mobile app and connects to NutriOpt's Nutritional Database. This service helps to quickly identify the quality of feed materials and optimise the use of feed ingredients.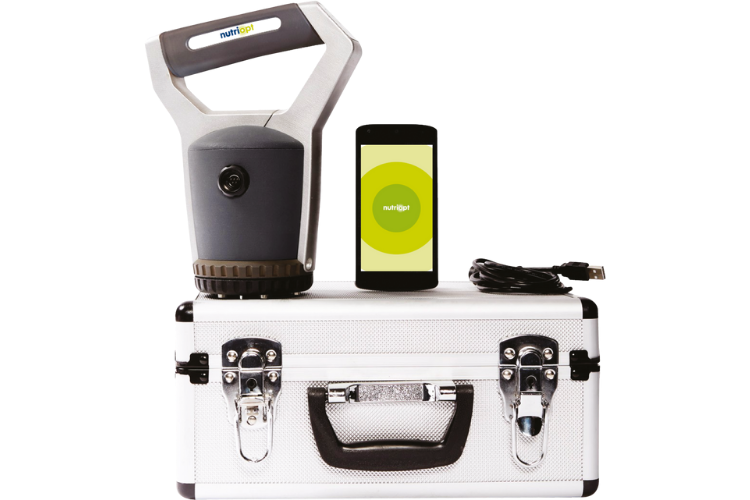 Benefits
Instant control of nutritional composition

Save time and money on sampling

Feed better and efficient diets

Benefit from dedicated support and service
The NutriOpt Mycotoxin Adviser is a tool for real-time and customised advice on how to respond to mycotoxin levels in raw materials and in complete feeds.
Questions about the On-site Adviser?
Contact the dealer in your country or region for all questions related to the NutriOpt On-site Adviser.
Digital services & solutions
Looking for something else? NutriOpt contains a suite of digital solutions and services to support you around actionable analysis, actionable insights, optimal diets and optimal animal performance.
How to purchase the On-site Adviser