Nutritional trends & reporting
Access all your nutritional data in one place
Access all your nutritional data in one place. With the nutritional trends & reporting dashboard within the MyNutriOpt portal, you can see the results of all NIR scanned feed ingredient samples. This tool also monitors nutritional trends, so nutritionists can act when incoming raw materials are deviating from target values.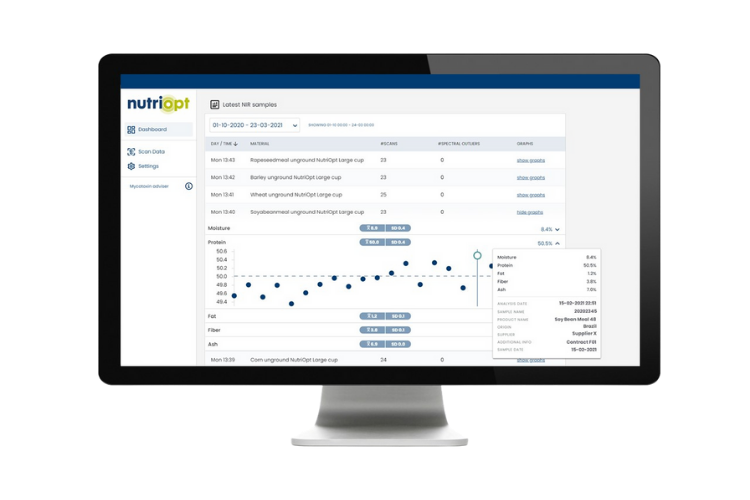 Benefits
Save time on reviewing feed data​

All colleagues can work with the same data​

Easily compare sample results with target values​

Create batches to get average nutrient values for matrix updates
Questions about nutrional trends and reporting?
Contact the dealer in your country or region for all questions related to nutritional trends and reporting.
Digital services & solutions
Looking for something else? NutriOpt contains a suite of digital solutions and services to support you around actionable analysis, actionable insights, optimal diets and optimal animal performance.