Have a look back at AgriVision 2023
New Thinking Brings a New Vision for Feeding the Future
How can we meet the world's growing demand for protein without diminishing capacity to meet tomorrow's needs? This significant problem of today presents an opportunity to re-think approaches for feeding the future and suggests that it is time to look at animal protein through a new lens.
During the decades following World War II, the Green Revolution demonstrated that science could play a key role in increasing crop yields around the globe. As incomes rose and demand for animal protein increased, science also informed advances in animal protein production. But a focus on simply producing more protein will not solve the challenges posed by limited land and water, extreme weather and climate change. It is time to invoke new ways of thinking that can help future-proof protein.
Considering strategies for feeding the future, today's thinking must focus on not only meeting increased demand for protein, but responsibly and efficiently managing production resources. Opportunities to future-proof protein range from innovations being commercialized today to research opportunities emerging on the horizon.
The significant problems we face cannot be solved at the same level of thinking we were at when we created them.
A Closer Look at How to Future-Proof Protein
AgriVision '23 has brought a lenticular lens to future-proofing protein. Convening stakeholders from business, non-governmental organizations and the research community, AgriVision has considered and explored diverse and multi-layered solutions for meeting tomorrow's demand while responsibly using today's resources.
Exploring new ways of thinking about future-proofing protein, the gathering has considered the challenges and opportunities that exist today, while exploring emerging solutions through new lenses of discovery. Participants have stretched their field of vision in areas including:

Laboratory produced protein

Climate change

The carbon footprint of protein production

Feed-to-food safety in uncertain times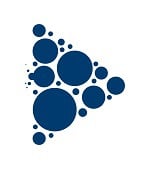 Get in touch!
Please reach out to us if you have any questions or wish to receive more information regarding AgriVision.