Press release: Trouw Nutrition launches cutting-edge mobile nutrition technology
Farmers and feed producers can take control of production and streamline costs with the launch of the mobile nutrition solution, the NutriOpt On-site Adviser.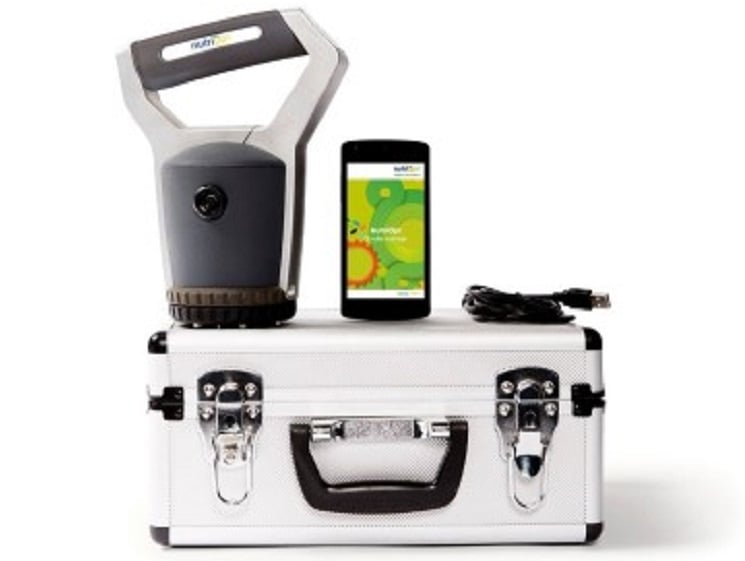 Those in Germany and Spain will be some of the first to access the powerful technology, as it rolls out globally. The NutriOpt On-site Adviser gives farmers and feed producers the capability to access real-time raw materials data and nutritional expertise on-site, making it easier to hit production and profitability targets.
NutriOpt's parent company, animal nutrition specialist Trouw Nutrition, will be pushing out the technology further afield in the coming months, working with customers to drive further innovation of the product.
Director of NutriOpt Andre Brand said: "We are delighted to be launching our brand new, cutting-edge mobile nutrition solution to the market. We think it will be a genuine game-changer for professional farmers and to the feed industry. Understanding what's in your feed enables you to optimise production to create greater consistency and performance predictability."
"The NutriOpt On-site Adviser is the result of the combined work of our technology partner AgroCares and Trouw Nutrition's expertise on animal nutrition. With this solution, we've created a way to make it easy for farmers and feed producers to gain even greater control of their production. We aim to help enhance their feeding strategies so they can reach their business goals."
The NutriOpt On-site Adviser combines powerful near infrared (NIR) technology with NutriOpt's Nutritional Database, which is delivered through convenient mobile technology. It enables farmers and feed producers to decide how to optimise their ration within minutes, at the touch of a button.
Essential to the NutriOpt On-site Adviser is its hand-held device, developed by AgroCares, which uses NIR technology to scan samples of feedstuffs on the spot.
This scanned feed data is then plugged into NutriOpt's nutritional database, which is connected to current raw materials market conditions and powered by years of Trouw Nutrition's nutritional experience. A detailed report is then delivered directly to the user's smartphone, which shows whether the samples meet optimal quality standards for pigs, poultry or ruminants.
The information enables farmers and feed producers to make an informed, immediate decision that best suits their systems. This gives control to the user and creates a more productive and cost-efficient process.
The NutriOpt On-site Adviser will be launched in the US and Canada in 2019.
To find out more about the NutriOpt On-site Adviser, contact your local Trouw Nutrition expert or go to: www.nutriopt.com/onsiteadviser
Media contact
Contact us for media questions and opportunities
Keep up to date
Follow us on LinkedIn for latest news and information