Pathogens prevalence in swine production and how in-feed antibiotics can be reduced safely: Trouw Nutrition presents research at IPVS
Research finds prevalence of pathogens varies by production stage and suggests organic acid supplementation may improve growth performance without antibiotics in weaning piglets
Chongqing, China
Dr. Juan Antonio Mesonero Escuredo, Global Programme Manager Swine Gut Health at Trouw Nutrition, presented findings from two recent swine research studies conducted by Trouw Nutrition R&D, during the 25th International Pig Veterinary Science Congress (IPVS), 11-14 June, in ChongQuing, China. As producers around the globe seek to reduce the use of antibiotics in animal feed, the research suggests an integrated approach addressing specific pathogen risks and incorporating an integrated feed-farm-health approach can help producers achieve antibiotic reduction goals without compromising performance.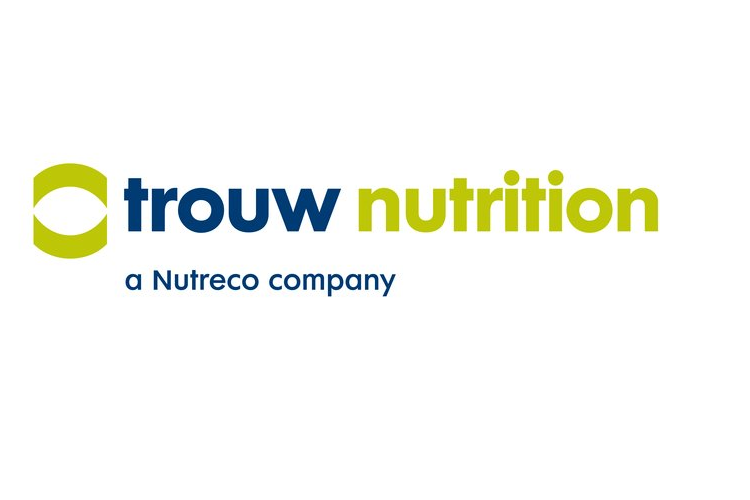 Trouw Nutrition researchers examined pathogen shedding patterns by production stages (sows, piglets and grower-finisher pigs) and reviewed the prevalence or absence of eight pathogens and their virulence factors: E.coli F4, F5, F18 and F41, Cryptosporidium, Rotavirus, Clostridium difficile and C. perfringens. Figure 1 shows that across all production stages, C. perfringens was most prevalent, detected in 60% of sows, 73% of weaned piglets' and 69% of growing-finishing pigs randomly selected by rectal feces samples.
"Although the study cannot establish causal relationships, these results suggest that sows may serve as infection sources of C. perfringens, E. coli F5 and Cryptosporidium, weaners may serve as a potential source of C. perfringens, E. coli F41 and C. difficile, while grower-finisher pigs –just as sows- may serve as infection source of C. perfringens, E. coli F5 and Cryptosporidium" said Dr. Mesonero Escuredo. "As enteric diseases contribute to major losses across the industry, identifying opportunities to prevent the spread of pathogens in a herd can help supporting swine health and profitability"
Replacing in-feed antibiotics with organic acids may support growth performance and immune response in weaning piglets
During additional remarks at IPVS, Dr. Mesonero Escuredo presented research investigating how the replacement of in-feed antibiotics with feed additives composed of organic acid blends impacts the growth performance and immune response of weaning piglets. In a controlled study, researchers assigned 28-day-old weaning piglets to a negative control group, positive control group (chlortetracycline 75 ppm,) or a treatment group receiving a gut health feed additive comprised of a blend of organic acids. Researchers monitored average daily gain and feed conversion ratios over a 28-day period and analysed blood and immune-related measurements. Researchers also analysed fecal samples on day 24 for 16S rRNA sequencing and bacterial diversity analysis.
Reviewing results, the piglets in the group receiving feed supplemented with an organic acid blend had higher average daily gain (164.25 for control group compared to 195.84 for group receiving organic acids) (P=0.02) and lower feed conversion ratios (2.09 for piglets receiving organic acids compared to 2.32 for control group) (P<0.05).
Comparing immune responses
In addition to defending the animal against pathogens, piglets' immune response can also affect growth performance. Trouw Nutrition researchers evaluated key immunity benchmarks, comparing piglets receiving organic acids to piglets receiving chlortetracycline and a control group. Piglets receiving the organic acid feed supplement showed increases in red blood cell counts (P<0.01), white blood cell counts and eosinophil percentage on day 28, as well as an increased IgG on day 14. Total antioxidant capacity was higher on days 14 and 28 (P<0.05).
Finally, animals receiving the organic acid feed additive showed higher levels of beneficial bacteria including Ruminococcaceae, Lachnospiraceae, and Lactobacillus. Levels of the genus Faecalibacterium, one of the anti-inflammatory bacteria playing an important role in maintaining intestinal microflora stability and intestinal health, were also higher in piglets receiving the organic acid feed additive compared to piglets receiving in-feed antibiotics.
"The results suggest supplementing diets with organic acids may improve growth performance by increasing the proliferation of beneficial bacteria in the digestive tract and possibly by modulating the immune response of weaning piglets," said Dr. Mesonero Escuredo. He noted the mechanism of action driving this response requires additional research.
Summarizing the research and its implications for producers, Dr. Mesonero Escuredo indicated the findings support the need for an integrated feed-farm-health management approach that addresses the prevalence of pathogens across the production chain.
Media contact
Contact us for media questions and opportunities
Keep up to date
Follow us on LinkedIn for latest news and information