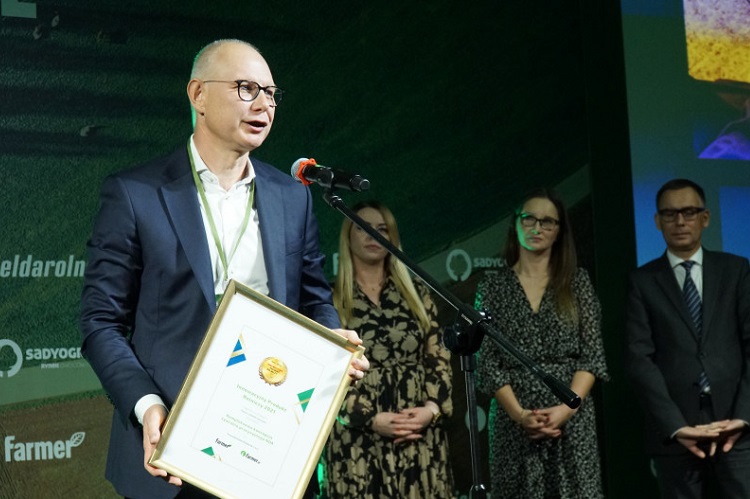 The award was presented on November 3rd, during the 'Farmer Gala' in the Sheraton Hotel in Warsaw, Poland. Marcin Galiński, managing director at Trouw Nutrition Poland received the price during the ceremony. The NutriOpt On-site Adviser has been chosen as the winner by an independent jury, consisting of researchers from the most prestigious agricultural universities in Poland and agricultural journalists.
Important tool for farmers
The NutriOpt On-site Adviser is a combination of a handheld NIR scanner, mobile application and connection to NutriOpt's robust Nutritional Database. Samples of feed ingredients can be measured on the spot and the insights help farmers optimize their ration. Monika Gołębiewska, marketing manager at Trouw Nutrition Poland comments: "We are very happy with this recognition. The NutriOpt On-site Adviser is an important tool for Polish farmers, integrators, Trouw Nutrition advisors and feed mills. The accurate data helps us to formulate more precise diets and save money. And this is also more sustainable, as we don't waste valuable raw materials and nutrients".