Actionable insights on nutritional parameters
Take advantage of NIR testing in the field. The Near Infra-Red (NIR) mobile solution is a quick and easy way to test the nutritional contents in the field without sending the samples to a lab. It allows farmers and feed advisers to test the moisture, protein, fat, fiber, starch and sugar content in feedstuffs and a large range of raw materials wherever they are.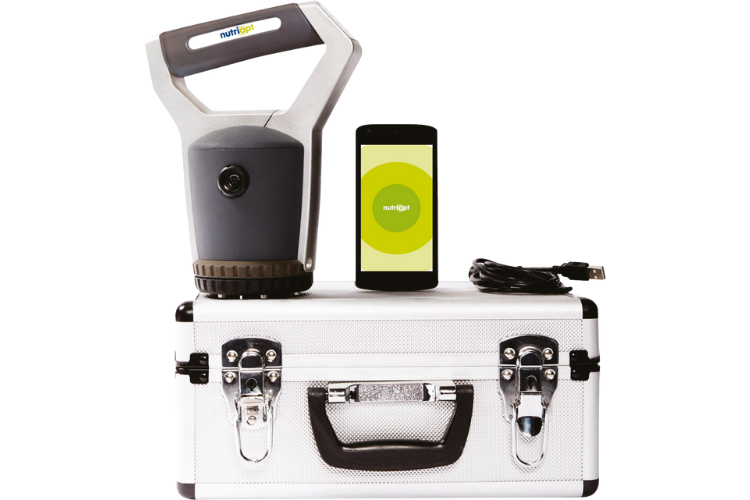 Benefits
On-site feed analysis

Save time and money

Formulate better diets

Suitable for each company size
Near Infra-Red (NIR) for desktop is a cost-effective method for feed mills to determine the exact composition of feed ingredients within minutes.
Questions about NIR mobile solutions?
Contact the dealer in your country or region for all questions related to NIR mobile solutions.
Digital services & solutions
Looking for something else? NutriOpt contains a suite of digital solutions and services to support you around actionable analysis, actionable insights, optimal diets and optimal animal performance.