Actionable insights around mycotoxins
Don't let mycotoxins spoil your diets. The Mycomaster is an easy-to-use scanner. It scans, on-site, for the six main mycotoxins and delivers reliable results in 5 to 15 minutes. Mycomaster measures Aflatoxin, Zearalenone, Deoxynivalenol, Fumonisin, Ochratoxin and T-2/HT2 in over 40 validated raw materials and final feeds. Link the Mycomaster to the NutriOpt Mycotoxin Adviser for the best results.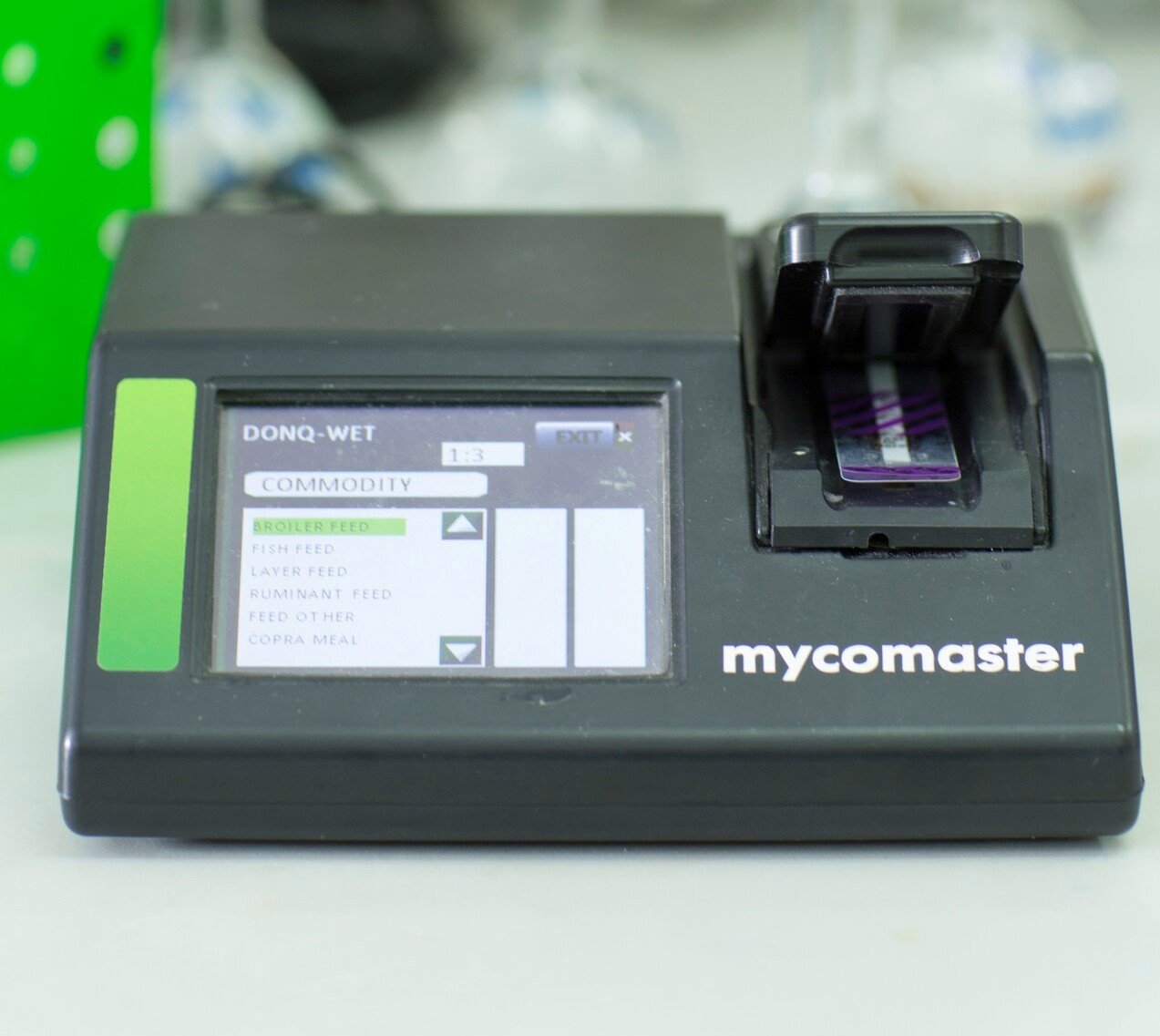 Benefits
Ability to test more often and on-site for mycotoxins

Save time and money on sampling

Increase feed quality

Increase animal health and performance
Near Infra-Red (NIR) for desktop is a cost-effective method for feed mills to determine the exact composition of feed ingredients within minutes.
Questions about Mycomaster?
Contact the dealer in your country or region for all questions related to Mycomaster.
Digital services & solutions
Looking for something else? NutriOpt contains a suite of digital solutions and services to support you around actionable analysis, actionable insights, optimal diets and optimal animal performance.