The next generation of trace mineral solutions combining science, technology, and convenience. IntelliOpt can support well-being, performance, and profitability through species-specific precision mineral nutrition.
The strength of synergy, when 1 + 1 = 3
IntelliOpt® is an innovative species-specific trace mineral solution that has been created utilising our two strong mineral technologies, IntelliBond® (Hydroxy trace minerals) and Optimin® (Organic trace minerals) in a series of synergistic blends that have been carefully calibrated. Each blend is developed to consistently deliver an effective trace mineral combination, with a high level of bioavailability required for vital physiological functions of the animals delivering a clear return on investment. All species-specific blends are formulated, blended, and packaged at our proprietary facilities to ensure the highest level of accuracy, quality, and consistency.
Benefits
Performance: consistent results

Profit: maximising ROI by optimising production

Well-being: supporting essential physiological functions

Sustainability: precision nutrition supports environmental compliance

Convenience: all minerals in one bag
Specifications
A unique combination between Hydroxy and Organic trace minerals
All essential trace minerals, combined in one bag
IntelliOpt, Precision mineral nutrition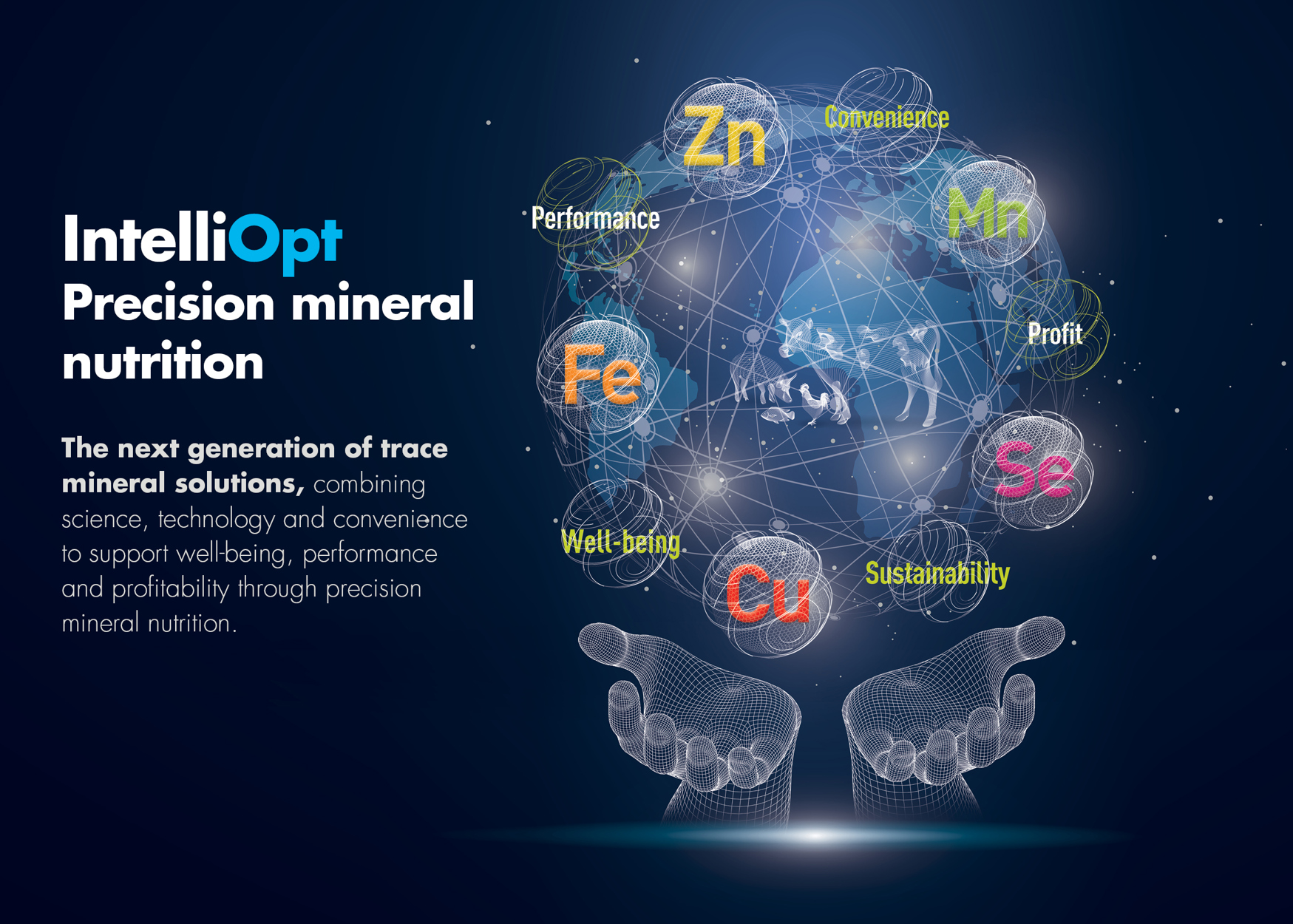 Next Generation of trace mineral solutions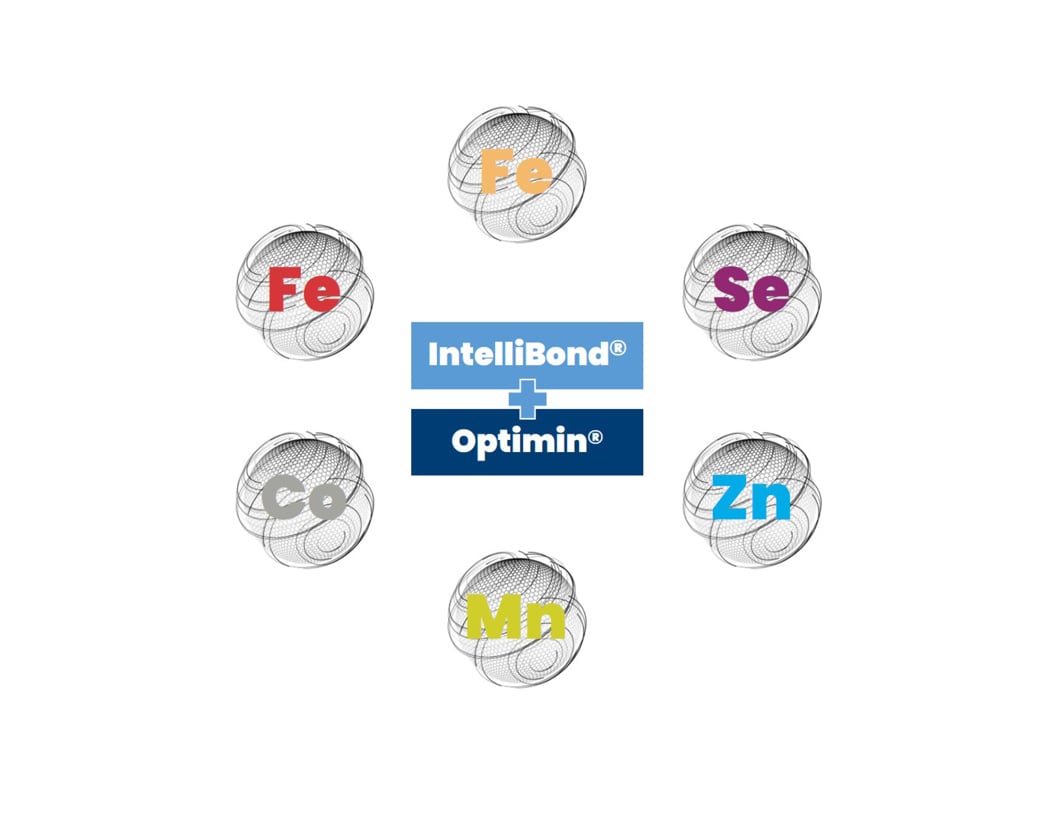 IntelliOpt provides customers a unique precision trace mineral nutritional concept that is tailored to species-specific needs, including poultry, ruminants, swine and aqua solutions. The key advantage of all IntelliOpt blends is the combination of both IntelliBond and Optimin in one convenient package to further improve animal performance during periods of high productivity and/or various environmental challenges. The synergy lies in the complimentary release profiles of the two technologies, allowing the animal to absorb trace minerals throughout the intestinal tract.