Trouw Nutrition, Inga Food and Nanta Celebrate Completion of First Swine Study at Validation Farm Arruego
Press release
R&D
2021
Swine
A collaboration initiated in 2019 by Trouw Nutrition between its global Research & Development department, its Spanish affiliate Trouw Nutrition Spain, and its sister companies Inga Food and Nanta is culminating in the first swine validation farm in Spain. Validation farms are an integral part of assessing the efficacy and practical applications of dietary and management solutions in real-world conditions. Whereas the research facilities provide a highly controlled environment for evaluating innovations, studies carried out on commercial validation farms allow these innovations to be assessed under practical production conditions. Beyond verifying the effectiveness and applicability of innovations, validation farms provide customers with added confidence that solutions will deliver efficacy in their local markets.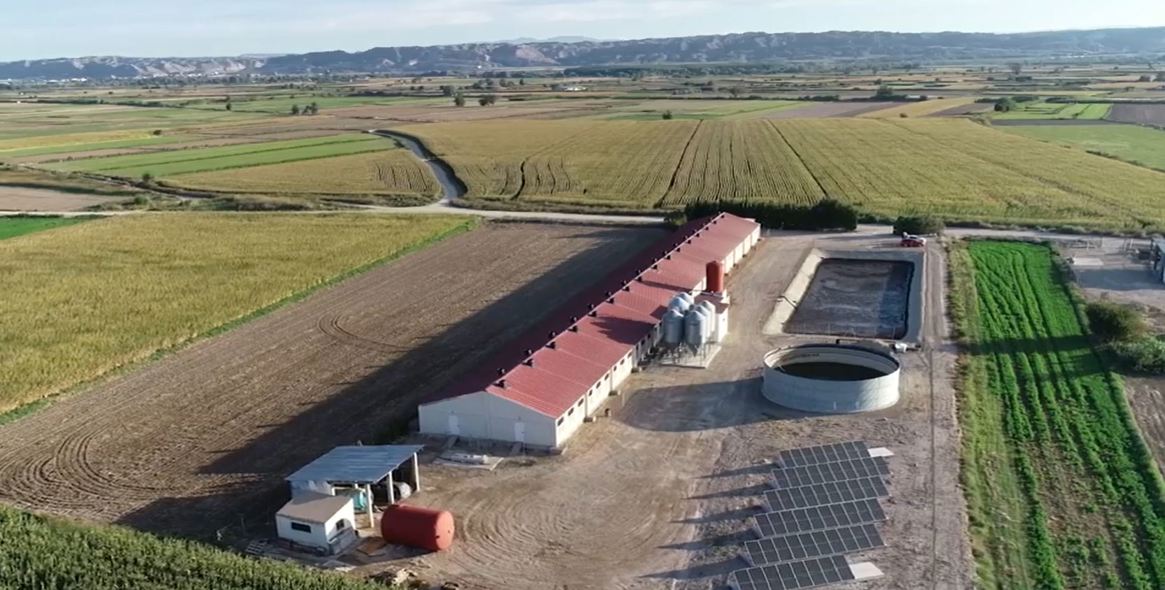 Long-term partnerships with farmers around the world have enabled Trouw Nutrition to develop an extensive validation farm network. Spain is the latest country added to the validation network for assessing swine innovations. As team members planned the validation farm in Spain, all stakeholders discussed their wishes and initiated the search for a representative swine farm headed by a motivated farmer willing to execute research trials. When they have found swine farm Arruego, they worked together to renovate the farm and ensure that studies reflect local production conditions and meet scientific criteria that uphold the validity of findings.
Video: Validation Farm Arruego
The coordinated effort between Trouw Nutrition's R&D, Trouw Nutrition Spain, Inga Food and Nanta brings a holistic approach to research, nutrition and production. The R&D team brings a wealth of research experience to support all parties in carrying out scientifically sound trials. Trouw Nutrition Spain and Nanta understand the customers' needs and can test feed additives and novel feed formulations to meet specific farm requests. Inga Food brings the practical knowledge of animals and, on top of that, has developed an outstanding network of farmers. Working together, these parties can achieve more.
In April 2021, the first pigs arrived at Validation Farm Arruego for a study with grow-finish pigs in Zaragoza, Spain. The validation farm is equipped with a state-of-the-art feeding system and water lines that delivered precise reporting on intake as well as the ability to randomize different feed and water treatments across the farm. All data generated at the farm is available 24/7 to facilitate real-time, remote monitoring and appropriate interventions when needed.
An official opening celebration was held in September 2021. Colleagues from different companies collaborating on the validation farm convened for a farm tour, discussed the results of the pilot study, and toasted the start of this new collaboration.
During the tour, we learned more about the renovated feeding and water systems and saw a demonstration of the digitally enabled weighing procedure. In Spain, this computer-controlled feeding system will be the new way forward. Many farmers are looking for ways to feed their pigs with greater precision.
The initial study and opening are only the beginning of commercial validation efforts. Attention now turns to developing a nursery and sow farm in Spain, allowing validation studies to cover the whole production cycle and evaluate solutions from life start until an animal achieves market weight. Keep an eye out for more news regarding these initiatives.
Group picture - Validation Farm Arruego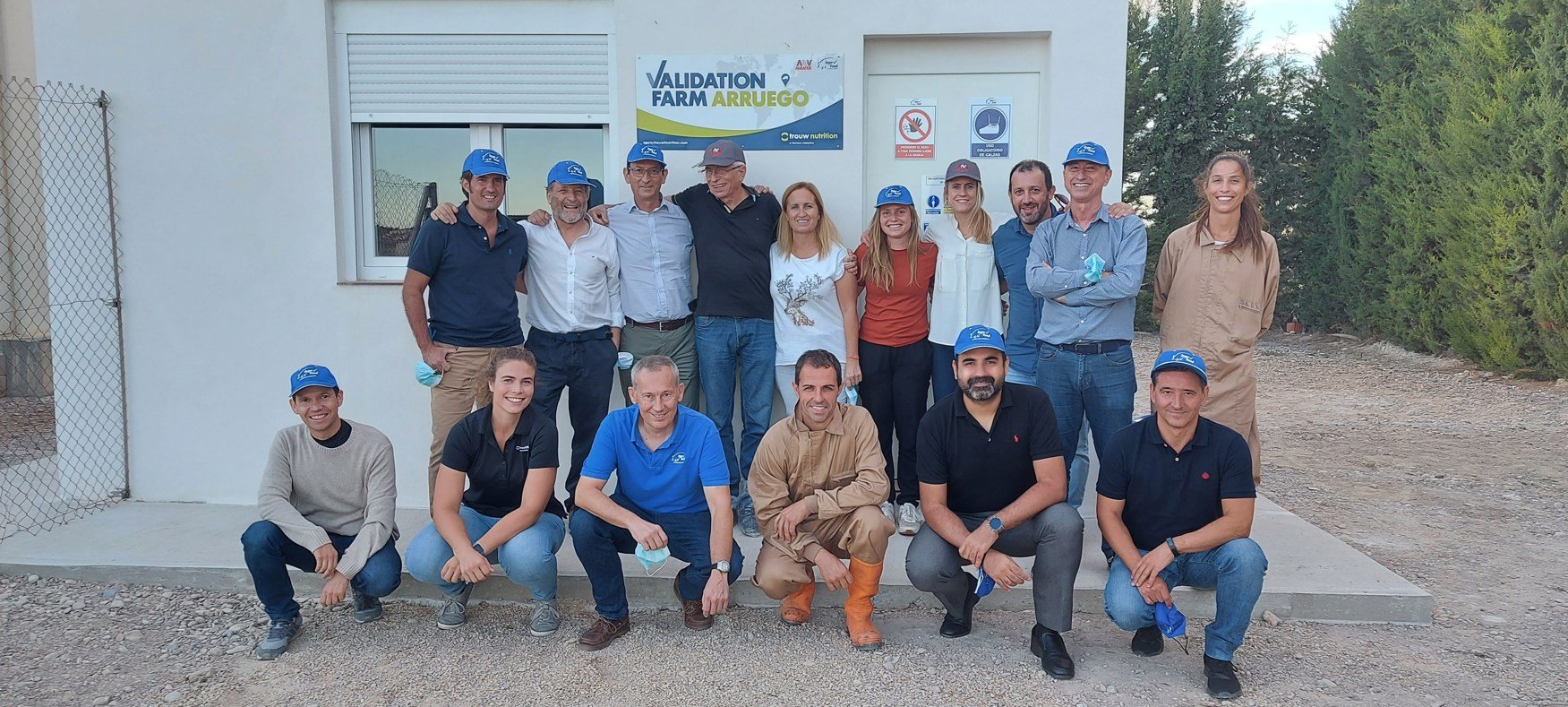 Want to know more about our validation farms?