Trouw Nutrition announces strategic partnership with University of Alberta to spark animal nutrition innovation
We are pleased to announce a new strategic partnership between University of Alberta (UoA), one of Canada's top teaching and research universities, and Trouw Nutrition, global leader in animal feeding solutions and services. Trouw Nutrition will work collaboratively with scientists of the Faculty of Agricultural, Nutritional and Environmental Sciences (ALES), to enable the acceleration of key research and development activities using University of Alberta facilities. ALES is recognized for its strength in nutrition research across animals and humans.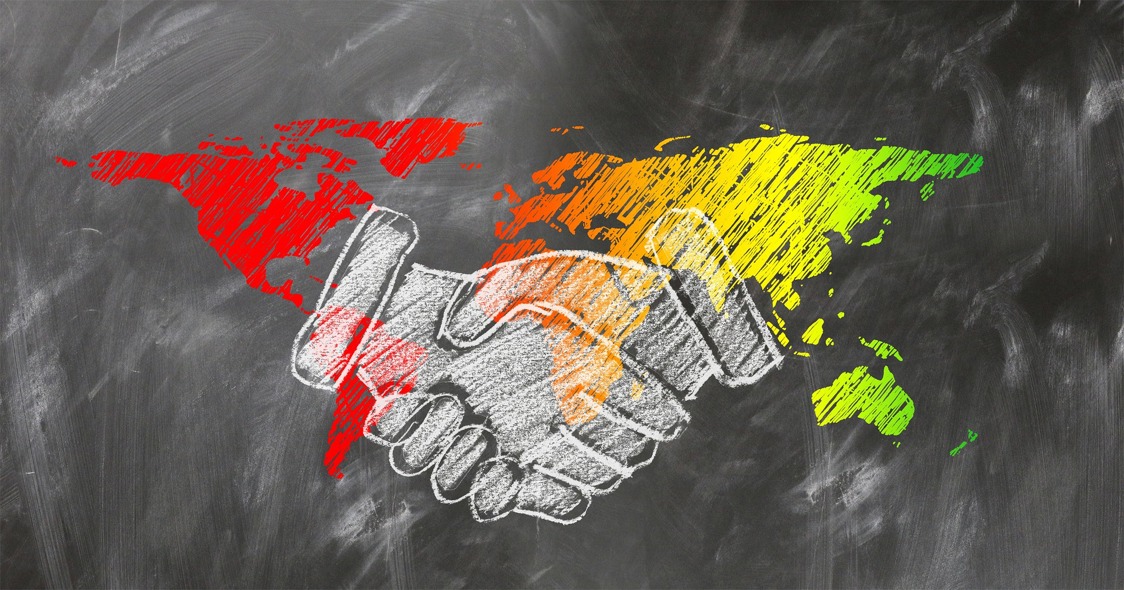 This partnership is built on strong, longstanding relationships between the University of Alberta researchers and Trouw Nutrition. The agreement will create opportunities to both deepen existing collaborations as well as to explore new research and innovation opportunities in animal nutrition.
Coen Smits, R&D director Trouw Nutrition, "The collaboration with the University of Alberta fits in our strategy to develop a global network with scientific centers of excellence in specific areas of animal nutrition, animal health and livestock precision farming". "Trouw Nutrition will benefit from this partnership by gaining new skills and knowledge in current and new field of scientific areas, and by strengthening our research with well-known academia from University of Alberta" emphasizes Marjan Beerthuis, manager Grants & Contracts Trouw Nutrition Innovation.
Stanford Blade, Dean of the Faculty of Agricultural Life and Environmental Sciences at the University of Alberta, "We are very pleased by the establishment of this important agreement. Our Faculty is acknowledged for its leading work that brings together production agriculture, food, nutrition and health. This exciting partnership between Trouw Nutrition and our Faculty will use the company's global presence and deep knowledge of animal nutrition to engage University of Alberta researchers and students. Trouw Nutrition's reputation of bringing innovative solutions to their customers aligns with our Faculty's expertise and capacity to turn science into solutions. I am confident that this collaboration between Trouw Nutrition and the University of Alberta will ensure that we contribute to solving global problems together."
We strive for accelerating key in-depth research and development and to broaden our horizons. The University of Alberta in Edmonton is one of Canada's top teaching and research universities, with an international reputation for excellence in the field of agricultural life sciences, but also in human nutrition & immunity and gastroenterology research. On top of that, ALES has unique research facilities and e.g. availability of large numbers of calves, which could be extremely useful for further strengthening Trouw Nutritions' LifeStart program and exploring lifetime production.
The Discovery team of Trouw Nutrition R&D, led by Theo van Kempen, has been carefully selecting collaboration opportunities whilst visiting UoA last year and proposed a selection of most interesting scientists to Trouw Nutrition R&D managers. Currently, the relevant Trouw Nutrition researchers are connected to these identified UoA scientists, and funding applications are drafted which will enable research in a new environment and even reduce research costs. Every year there will be a joint update of the research program with UoA to discuss the progress and to identify new research opportunities. Some collaborative projects have already been initiated, which are running very well. Let's create more value together!
About University of Alberta
The University of Alberta in Edmonton is one of Canada's top teaching and research universities, with an international reputation for excellence across the humanities, sciences, creative arts, business, engineering, and health sciences. Home to more than 38,000 students and 15,000 faculty and staff, the university has an annual budget of $1.9 billion and attracts more than $500 million in sponsored research revenue. It offers close to 900 undergraduate, graduate, and professional programs in 18 faculties on five campuses—including one rural and one francophone campus. The university has more than 275,000 alumni worldwide.
https://www.ualberta.ca/index.html
Press contact: Rehana Bennett (rrbennet@ualberta.ca) 780-492-0102
About Trouw Nutrition
The animal nutrition division of Nutreco is a global leader in innovative feed specialties, feed additives, premixes and nutritional services for the animal nutrition industry. Our vision is to redefine how animal products are farmed, and to help our customers feed the world in a healthy, safe and sustainable way. To this end, our 8,000 employees across the world help farmers, home-mixers, feed producers, integrators and distributors to feed a growing world population. We deliver unique, species-specific solutions, products, models and services to boost the productivity of our customers in 148 countries, and support animal health through all life stages. The Research & Development activities are designed to translate world-class research into practical, economic and sustainable nutritional solutions, as innovation is one of its core values. Established in 1931, Trouw Nutrition is headquartered in the Netherlands, with net sales of € 3.9 billion in 2018.
Press contact: Elise Catusse (elise.catusse@trouwnutrition.com) +31613786164
Media contact
Contact us for media questions and opportunities
Keep up to date
Follow us on LinkedIn for latest news and information