"One of the most significant advances in dairy nutrition of our time": new research links early life nutrition to lifetime performance
Amersfoort, the Netherlands
The concept of early life nutritional programming and its crucial role in adult health are well established in the human sector, dominating medical journals for the last few years.
New data from Trouw Nutrition's longitudinal study indicates that the same science can benefit dairy cows, showing how early calf nutrition can help 'program' a cow's future metabolism. Experts believe that this may hold the key for improving long-term health and sustainable performance. The LifeStart Program has begun to translate this science into a series of practical on-farm calf management solutions.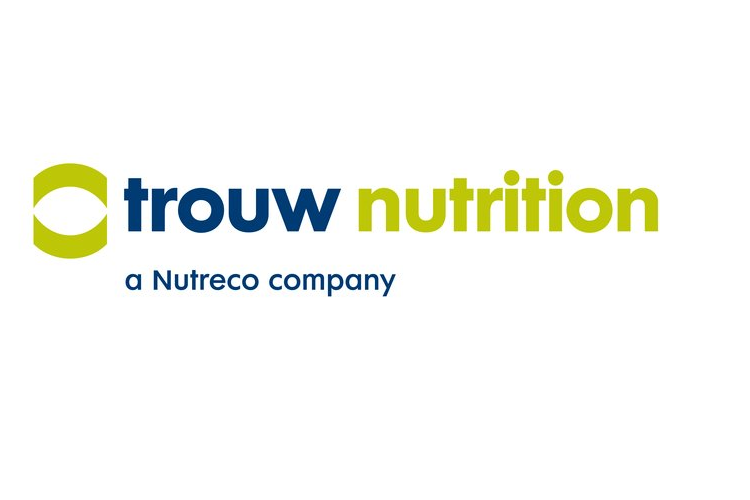 The link between early nutrition and later performance is a hot topic, with previous research suggesting it has the potential to transform health and productivity of dairy cows. However, until now the mechanism underlying this phenomenon has not been fully understood, preventing its application to practical farm solutions.
This is something Trouw Nutrition set out to solve by collaborating with world experts and pioneering a first-of-its kind study – the preliminary results of which were recently shared with over 300 vets, farmers, nutritionists and industry experts from across the globe during the recent LifeStart Symposium.
Long-term metabolic functions
Researcher Leonel Leal who is in charge of the 5-year longitudinal study summarises the key findings so far: "It's clearer than ever that what you feed a calf in those first 60 days of life helps determine her future, and that metabolic programming plays a substantial role in that. The data shows that pre-weaning nutrition has significant carry-over effects on longer-term metabolic functions as well as on a variety of growth, development and performance parameters. By understanding the mode of action, we can better harness the benefits of optimised nutrition for our farms."
Dr Michael Steele, Assistant Professor at the University of Alberta, Canada believes research in this area marks a huge step forward for the industry: "Traditionally we have restricted feeding for calves based on a misconception that this is cost effective. However, we now know that optimising calf rearing and feeding in those first few weeks of life offers a huge opportunity to improve long-term cow health, welfare and performance. But we need to move away from focusing on short term goals and evaluate success in the context of the bigger picture. Research into the impact of early life nutrition is one of the most significant advances in dairy nutrition of our time, with the potential to revolutionise attitudes to calf rearing."
LifeStart science
The LifeStart longitudinal study follows 86 individually housed calves receiving either a traditionally low- level of calf milk replacer, CMR, (0.6 kg/d); or an optimised level (1.2 kg/d) in line with the LifeStart Program. Calves were weaned at 56 days of age and group housed at 70 days of age and thereafter provided the same diet and management, with various health, performance and metabolic parameters monitored and measured as they progressed through the production cycle. Importantly, factors such as parity of mother and colostrum feeding were controlled to ensure any effects could be attributed to plane of nutrition only.
Leonel Leal explains why the study is unique: "It's rare to be able to follow so many animals for such a long period of time with a degree of experimental control and measurement as we have obtained in our Trouw Nutrition research facilities. Often studies are limited to only evaluating milk yield responses which does not tell us much about the longer term picture. Also, no other study that I know of has been able to control other influencing factors in the same way."
Dr Steele echoes this sentiment: "It's fair to say that Trouw Nutrition is a very ambitious company - they're doing things that are challenging every major concept in calf nutrition. They have really unique data and skills within their team – no one has looked at the mechanism of metabolic programming before. It's refreshing to see a company investing so much expert resource into such in-depth research."
Research insights
The preliminary results revealed many marked differences between the two groups. Calves on the optimised LifeStart feeding plan showed sustained metabolic adaptations that remained even 9 months after weaning. These include those involved in vital pathways like energy, protein and microbial fermentation.
The LifeStart Program appeared to lead to a significantly earlier age at first calving, as well as improved survival to 180 days in milk. Leal outlined next steps for the study: "These mid-term results are extremely exciting and have answered a lot of questions but there are many more to answer. We want to look next at first lactation efficiency, fertility in the first lactation, survival until the second lactation and ongoing metabolic changes amongst other parameters. Because we're getting results every day, we can adapt and refine our approach for the future – being dynamic is important when investigating a new area."
Quality vs quantity
As well as optimising quantity, research shows that we need to focus on nutritional quality. Trouw Nutrition researcher Dr Harma Berends explains: "Just doubling feed quantities is not the best strategy. For example, data suggests that calves could benefit from an increased energy to protein ratio and lower lactose pre-weaning. We need to focus on restoring optimal natural development of the calf."
As the population and pressure on our farming communities continues to grow, we need to challenge the status quo and explore new ways to increase production sustainability. The LifeStart Program connects the latest scientific thinking and expertise with practical on-farm solutions, helping maximise healthy lifetime productivity of livestock – crucial at a time when the industry is under pressure to produce more with less.
Media contact
Contact us for media questions and opportunities
Keep up to date
Follow us on LinkedIn for latest news and information