Trouw Nutrition "White Table" at EuroTier 2018 Presents Integrated Approach to Optimise Animal Nutrition, Feed Safety and Lifetime Performance
13 NOVEMBER, 2018, AMERSFOORT, THE NETHERLANDS
Trouw Nutrition, a Nutreco company, is presenting an integrated approach to support nutrition, feed safety and animal performance challenges faced by feed mills and farmers around the globe. Attendees at EuroTier 2018 can interact with a white table displaying solutions for feed, farm and health challenges experienced on swine, dairy and poultry farms. Attendees can also analyze feed ingredients in real-time at an on-site testing bar and learn about the company's proprietary LifeStart research for dairy and swine. The Trouw Nutrition stand is in Hall 22, Stand A12 at EuroTier, Hannover, Germany.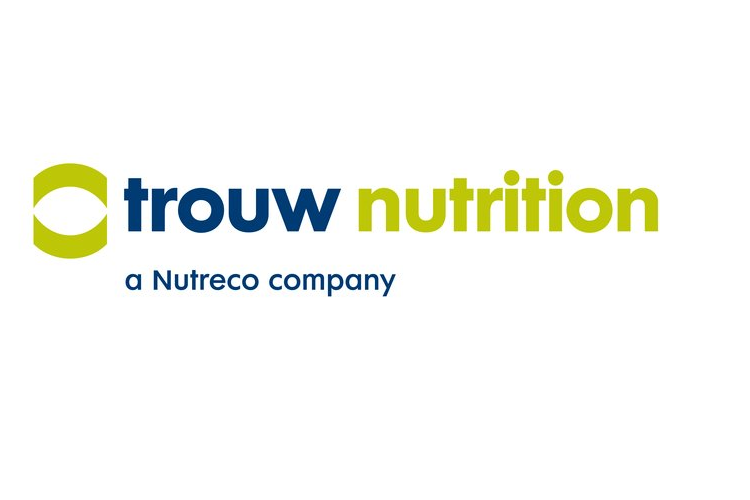 Interactive white table highlights solutions for farm and animal life stage challenges
As a research-driven company, Trouw Nutrition conducts more than 150 studies annually at research centres spanning five continents. An interactive white table at the Trouw Nutrition stand will showcase how these studies are informing the development of feed, farm and health innovations (i.e. feed additives) to address challenges faced by swine, dairy and poultry farms around the globe. The tactile experience will also present research-based approaches to optimize feed safety and support performance at various stages of an animal's life. "By customizing solutions that incorporate nutrition, feed safety and animal performance, Trouw Nutrition is helping producers address challenges unique to their climate, regulatory environment, production systems and species life stage," said Grego Bekke, Director of Trouw Nutrition Feed Additives.
"The white table makes it easy for EuroTier attendees to explore solutions relevant to their farm and livestock environments."

NutriOpt On-Site Adviser testing bar brings real-time ingredient analysis to the field
In September 2018, Trouw Nutrition introduced the NutriOpt On-Site Adviser, providing real-time, on-site analysis to assess the nutritional value of animal feed, including raw materials and silage directly from the field. A testing bar in the Trouw Nutrition booth at EuroTier will allow attendees to scan actual feed samples and experience how the mobile technology connects to the NutriOpt database. Users can scan feed samples and receive real-time data to maintain quality control and drive feed decisions. The technology will also be on display at the EuroTier Digital Farming Platform.
"Transparency is increasingly important to stakeholders across the feed-to-food chain and the NutriOpt On-Site Adviser makes it easy and efficient for farmers and feed mills to assure feed meets optimal quality and nutrition standards," said Andre Brand, Director of NutriOpt. Supporting feed standards for swine, poultry and ruminants, the technology evaluates critical measures of feed quality including crude protein, dry matter, NDF and more. Advanced functionalities allow users to integrate the technology with other decision-making software used in their operations.

LifeStart science unlocks animals' full potential, supporting animal performance and producer economics
Trouw Nutrition's LifeStart multi species program connects the company's global research and scientific expertise in early life nutrition with practical on-farm solutions. This approach helps to maximize the health and lifetime productivity of swine and ruminant livestock in an efficient and sustainable way.
In calves, Trouw Nutrition Ruminant researchers used cow's milk as a biological reference to address the unique nutritional requirements of young calves, considering how early nutrition affects performance over a herd's lifetime. The research led to the development of Energized Calf Milk (ECM), a new category of milk replacers designed specifically to meet the performance needs of a modern dairy calf. Suitable for ad libitum feeding, ECM offers higher energy supply compared to common calf milk replacers along with lower osmolality and better feed efficiency.
Trouw Nutrition Swine researchers have broadened the LifeStart concept to address how conditions occurring in the prenatal phase can impact lifelong animal performance and producer economics. Swine research is inspiring the creation of new innovations to address a complex web of maternal sow traits spanning all phases of the sow's reproductive cycle referred to as Sow Peripartal Syndrome
"By understanding challenges that occur during gestation, parturition, and the post-farrowing period, innovative solutions that positively influence the underlying factors will be developed. The new solutions will focus on achieving improved performance and animal welfare," said Jaco Eissen, Trouw Nutrition Species Director, Swine.

Technologies support an integrated approach to feed, farm and health management
Remarking on the role of technology reflected in Trouw Nutrition's presence at EuroTier, Saskia Korink, Trouw Nutrition Innovation director, stated, "We are especially excited to introduce solutions that address the market's interest in efficiency-enhancing technologies that support precision nutrition, feed safety and animal performance. At the end of the day, applying science-based findings in an integrated approach connecting feed, farm and health management, can help farmers optimise nutrition, protect the welfare of their flocks and herds, and achieve improved performance without sacrificing economics."

About Trouw Nutrition: Trouw Nutrition, a Nutreco company, is a global leader in innovative feed specialities, premixes, feed additives and nutritional services for the animal nutrition industry. It provides products, models and services to boost productivity and support animal health through all life stages. With unique, species-specific solutions, Trouw Nutrition has been meeting the needs of farmers and home-mixers, feed producers, integrators and distributors since 1931. Headquartered in the Netherlands, the company has locations in 28 countries and employs approximately 8,000 people.
Media contact
Contact us for media questions and opportunities
Keep up to date
Follow us on LinkedIn for latest news and information